Here at Lifeline Computer Solutions, we are always looking for ways to improve and perfect our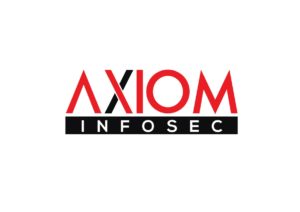 services for our clients. We are the only Complete Solutions Provider (CSP) in Southern Oregon and now, with our new partnership with Axiom Infosec, an information technology security company, our commitment to you just got stronger.
Axiom Infosec is an established leader in the IT security industry. Axiom works to identify current and potential digital threats and find solutions to enhance security protocols and eliminate the possibilities of continuing cybersecurity problems. By partnering with Lifeline, they will offer cybersecurity strategy, risk management, network penetration testing and more to Lifeline's technology services.
This is an exciting new chapter for Lifeline and for our customers! Two leaders in the information technology world coming together to maximize your experience and help your business be successful and secure. We are ready to help you reach the next level in your business. We are Lifeline.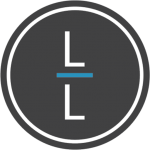 Published October 1, 2018 
Employee Behaviors that Increase Risk of Data Breaches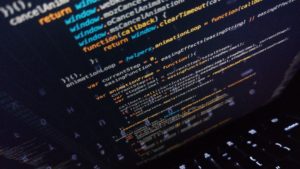 Technology is constantly evolving. While security measures are also being continually improved, there will always be those who seek, and sometimes succeed, in breaching cybersecurity. Unfortunately, there is always the human element when it comes to security breaches. According to a report by Shred-it, employee negligence, such as misplaced devices, causes 47% of the data breaches in businesses. Here are some things to look out for when evaluating your employee behaviors:
Bad habits: Leaving computers unattended and unlocked. This is usually a "I'll be right back" situation but leaves the information vulnerable. Other bad behaviors might be writing important notes on paper that might be left or forgotten, or even thrown in the trash without shredding (such as passwords, client information, etc.)
Remote workers: It's easier than ever to have employees work out of the office, but if cautionary measures are not taken, it could lead to breaches. Using the unsecured wireless network at a coffee shop is a significant risk, and even a flash drive can be easily misplaced or stolen.
Using Social Media or unsafe sites on work computers: Many employees log into social media accounts or other websites from their work computer. Whether on a break or otherwise, this opens up the network to the possibility of hacking through these sites.
Not communicating threats: Whether from fear of losing their job, or the lack of realization of there being a threat, such as the example above, unreported risks are a problem. If the IT department is alerted to a potential threat, they have a better chance of shutting it down than trying to stop it in the process of a hack.
What can you do to avoid data breaches when the biggest threat is your employees? Most businesses have training programs for cybersecurity that employees are subjected to when they start. However, many businesses stop there, or only refresh the training once a year. Cybersecurity should be part of the culture, rather than just a part of the training.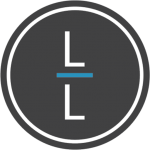 Published September 19, 2018 
Small Businesses and Data Security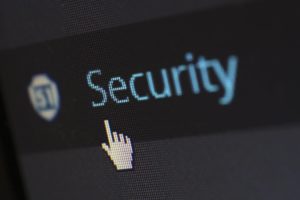 Just because your business is small, it doesn't mean that you don't need to worry about data security! While you may not be a "big fish", hackers are generally looking for weakness and are not too discriminate if they can get what they want. So how does a small business keep their data safe? Much in the same way as larger businesses.
Here are some tips to keep you safe:
Train employees: The biggest threat to cybersecurity is employee negligence. Train employees about the importance of security, how to use programs properly, to never leave their stations unlocked, etc.
Firewall: Installing a firewall is imperative to securing information, even on a private network! Don't think that your secure Wi-Fi network is the only defense you need.
Updates and cleaners: Run cleaners on computers regularly and keep all software and drivers updated. Generally new versions of software have closed previous version's security holes.
Backups: Some system breaches cause crashes that result in complete loss of the data that was hacked. Keep all important information backed up on a secure method not tied to your network.
Control physical access: Physical access to computers and network technology should be restricted. Employees should keep their stations password protected and log out when not present.
Limit employee access: Some information or technology does not need to be accessed by employees. The more limited the information is, the more secure it will be. Restrict access when necessary.
Secure Wi-Fi: Your business is likely going to use Wi-Fi, and it is important to use a secure network. File sharing, emailing, and other online business should never be done over shared networks.
Passwords and authentication: Use passwords and authentications, such as security questions, for computers, file sharing platforms, and so on. Make sure passwords are required to be strong, and that employees change them often.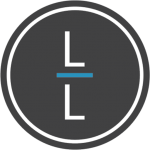 Published August 26, 2018
Secure File Sharing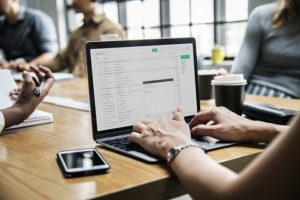 While flash drives are still in use, Cloud has made them all but unnecessary, especially in sharing information. When a business needs to collaborate or share information with multiple people, online file sharing platforms are part of everyday life. Unfortunately, this can open up the business to possible data breaches, and that risk only increases as the number of people sharing the file increases. It is also a problem when files are being shared over consumer-grade sharing platforms, rather than business-grade. There are so many different options to use, whether you choose Dropbox, password protection, encryption applications such as OTR (Off the Record) messaging, and so on.
Deciding which direction is best for your business is dependent on your specific needs and nature of your file sharing. Here are some things to consider when making the choice for your business:
Choose business-grade sharing platform: One of the biggest mistakes is picking a file sharing system that is for consumer use. Business-grade systems offer more protection for your data sharing.
Consider an integrated system: Depending on your needs, a standalone system may not be appropriate for you. While it will cost more initially, it may be worth having the security of an integrated system for emailing and file sharing.
Usability: The system you choose should be secure, but it should also be easy to use! You should be able to monitor the security of your system, and all employees should be able to understand and use it easily.
Training: The biggest factor in data breaches is employee negligence. Properly educating and training all employees about the necessity of the security of your company's data and the proper use of the file sharing system you choose is imperative.
File sharing is part of everyday business. Make sure you're picking the right system for your cybersecurity and business needs.
Ransomware in Point of Sale (POS) Systems
Many businesses are aware of the threat of ransomware, which is a type of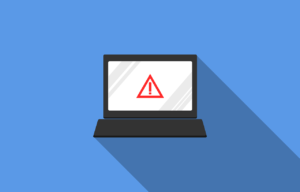 malicious software that blocks access to a computer system until a specific amount of money is paid.
With the increase in credit card breaches, a strange phenomenon is happening. There's too much stolen data out there and not enough demand for it, which is driving down the price of stolen credit card data. As a result, hackers may turn to a new venture: ransomware in POS systems.
While POS-based ransomware has been rare so far, it could turn into a major threat if retailers don't protect themselves now.
If a cyber criminal deploys ransomware to shut down a POS system, it could potentially bring business operations and revenue to a halt. Such an attack would force retailers to pay to regain access of their POS system. This would likely prompt a store to pay the ransom quickly so they could get their operations running again. For the hacker, this results in a quick profit.
Businesses with a POS system should enact protections now against potential threats. Protection might include a firewall, or a type of threat detection which detects incoming or existing malware.
As technology changes, new and different threats arise, and your business needs to prepare. The Lifeline team stays appraised of these changes and will work with you to ensure your business is ready for the future.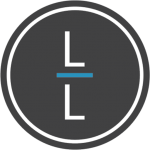 Published July 6, 2018